A Story of Living Together with Trees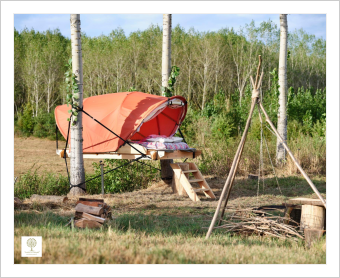 Kitted out with a convertible tent, this light platform can be put together or taken apart in less than 20 min. It is build to last, regardless of the weather conditions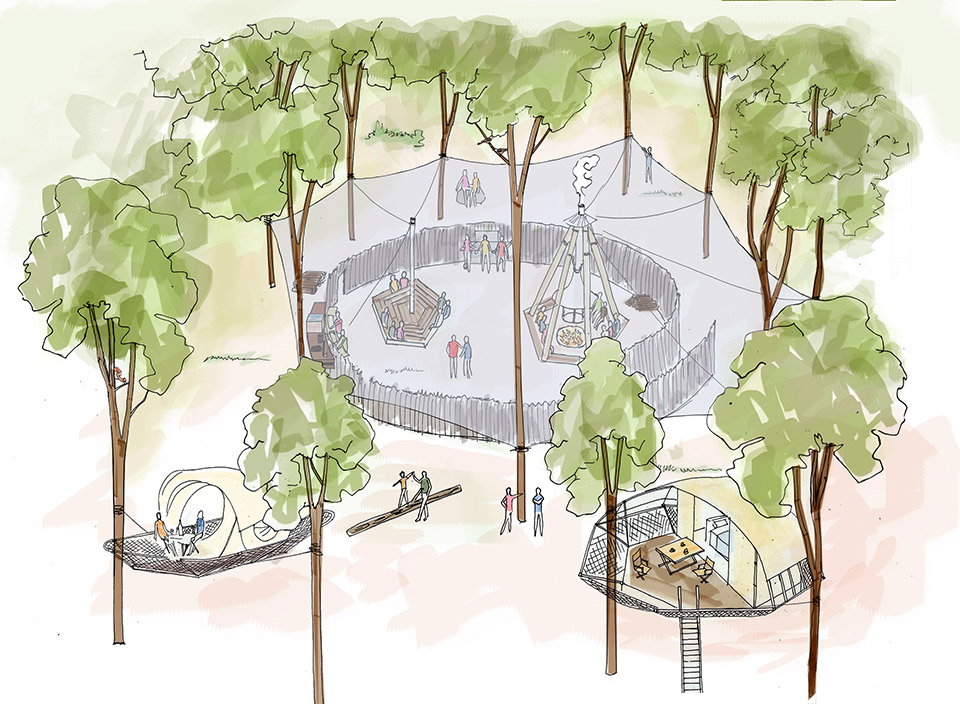 A solution for eco-responsible and pedagogic projects in wooded areas. A welcoming covered encampment designed to enjoy living in sync with the forest
The key to your fabulous events in the heart of the canopy!
Provide a unique experience with this temporary installation adjustable to your needs.
Our mission is to open the arboreal universe to all, securely and confortably.
Born from the depth of our arborist soul, these structures leverage the inter-tree space to answer the growing tree-hosting trend in a coherent, durable and tree-friendly way.
We have created the first tree habitat with near Zero Impact.
Treehouses growing popularity stems from a profound need to reconnect with nature, to its life force and thee balance it incarnates.
Cozy and welcoming, our structures provide an unprecedented way to relive atavic experiences.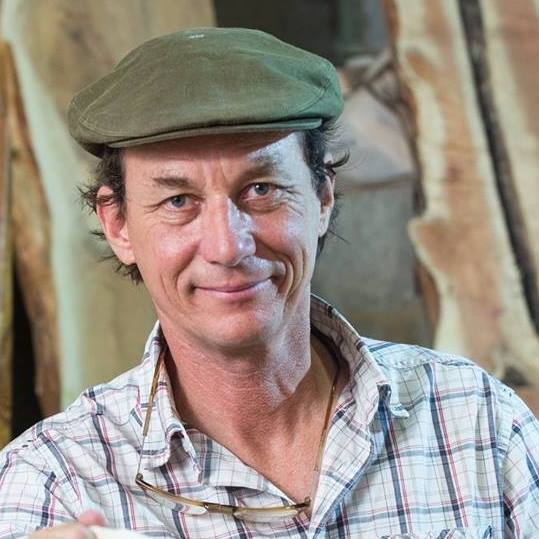 Was an integral part of the birth and development or ornamental arboriculture in Belgium in the '80s. When Portugal joined the EU, he was at the center of the development of this new  discipline.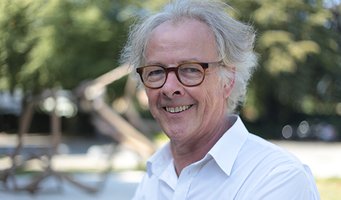 Josef Ampe
Designer and Landscape Architect
Designer and Landscape Architect specialized in Human Ecology.
Joseph shares with Trees and People his 40 years of experience playground development dedicated to sensitisation to nature.
Patricia de Hemricourt
Marketing
With 20 years of marketing experience, Patricia brings onboard her passion for the online world and creative ways to entice people away from their screen and deep in a nature bath.